Yale Professor Emeritus Frank Snowden has a profound understanding of the topic which he illustrates in great depth in his last book Society and Pandemics and more concisely in the compelling conversation that I moderated, organized by the NYU Club of Italy in collaboration with the Yale Club of Italy.
"Epidemics are not random events," explained Professor Snowden "they give warnings." How do we activate preparedness at all levels of society? And how is Covid-19 shaping our times?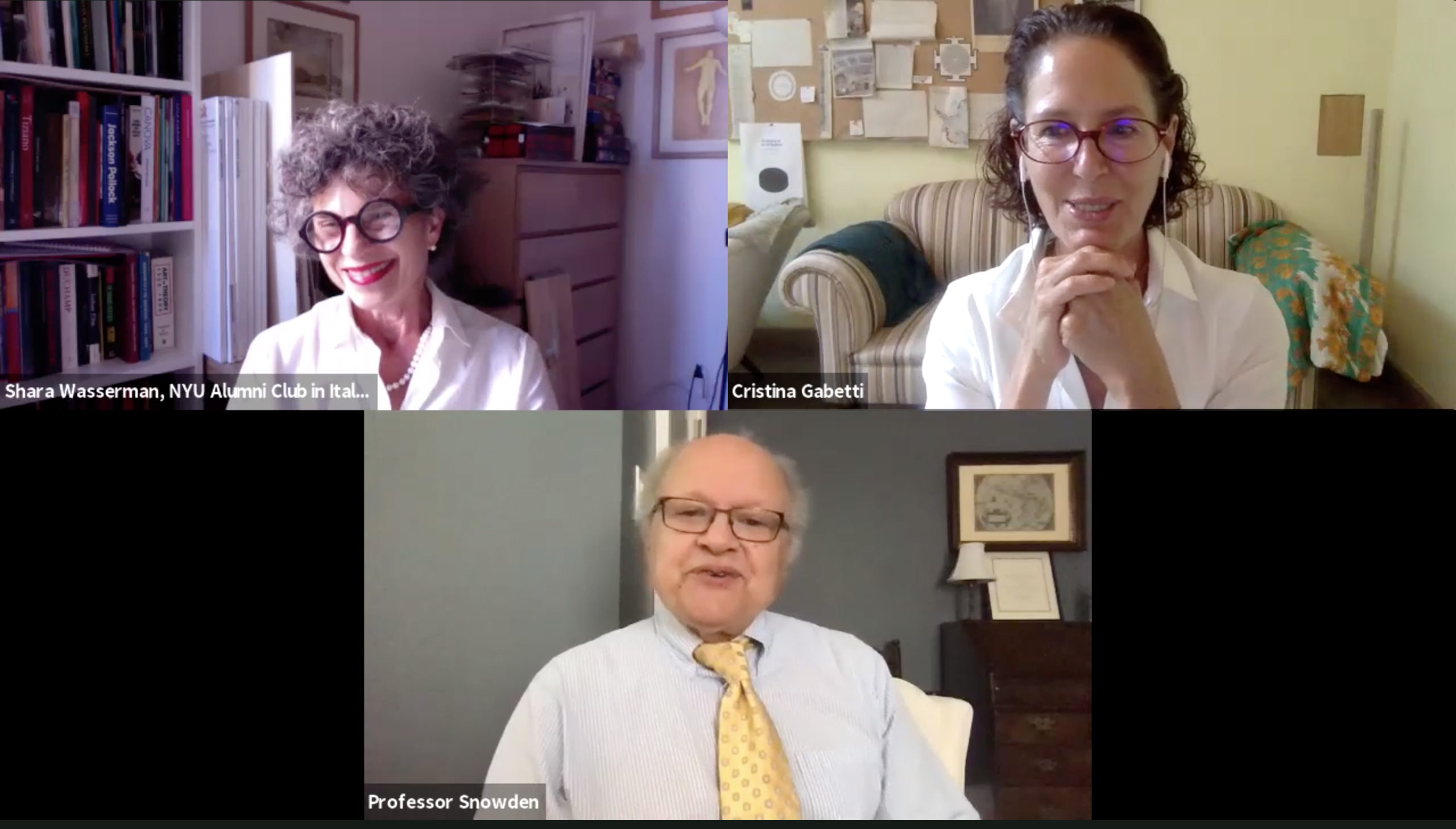 Frank Snowden attended Harvard University, and obtained his doctorate at Oxford. He taught for forty-five years at London and Yale Universities, and is now Andrew Downey Orrick Professor Emeritus of History and History of Medicine. His major publications relating to epidemic diseases are: Epidemics and Society: From the Black Death to the Present; The Conquest of Malaria: Italy, 1900-1962; and Naples in the Time of Cholera, 1884-1911. His current research includes a study on the origins of Covid-19, and the lack of preparedness to face it.