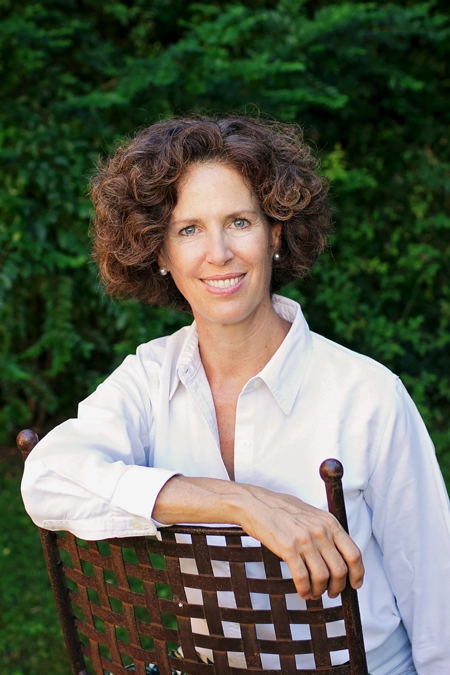 My wish is to expand the conversation
on the convergence of systemic crises, awareness and technology. What are the scenarios we are creating for our future?
At twenty I was a rock journalist, at thirty I become a mother, and naturally more conscious of how the biggest legacy we have for future generations, the Earth, is in grave danger. That's when I dove into the gap between what we know and how we live, and developed a strong sense of urgency to incorporate practical and regenerating solutions in our daily lives. I discovered that we can live better by consuming less, without sacrifice or extremisms and it's a creative journey. How do we scale common sense and good solutions?
In 2008 I wrote my first book,
Tentativi di Eco Condotta (Rizzoli, 2008), a collection of my sustainable solutions.  Antonio Ricci, author of Striscia la notizia, the most popular long running show on Italian TV, was taken by the light, pragmatic tone of the book and asked me to host a weekly segment on Striscia la notizia. Occhio allo Spreco (keep an eye on what you waste) became a popular appointment on Saturday night primetime TV, bringing stories of communities, individuals and companies who practice regenerating solutions.
In 2009 I wrote my second book, Occhio allo Spreco (Rizzoli; BUR paperback 2010) and in 2010 my first for children, Tondo Come il Mondo, illustrated by Piero Corva, published by Giunti Progetti Educativi and Fondazione Ambienta. It's an experiential journey into our interconnected natural systems for elementary school students and teachers have using it with enthusiasm for the last 12 years.
In the summers of  2012-2014 I was given a column on the leading daily national newspaper Il Corriere della Sera. A Passo Leggero (treading softly) became a collection of transformative experiences. In 2013 Elisabetta Sgarbi, Senior Editor of Bompiani, saw the opportunity to develop the column into a book. A Passo Leggero – practices of daily awareness – was published in 2014. It's a collection of stories about empathy with an in-depth analysis of the dynamics which enable us to feel with others, in a long conversation with neuroscientist Giacomo Rizzolatti, who discovered the mirror mechanism.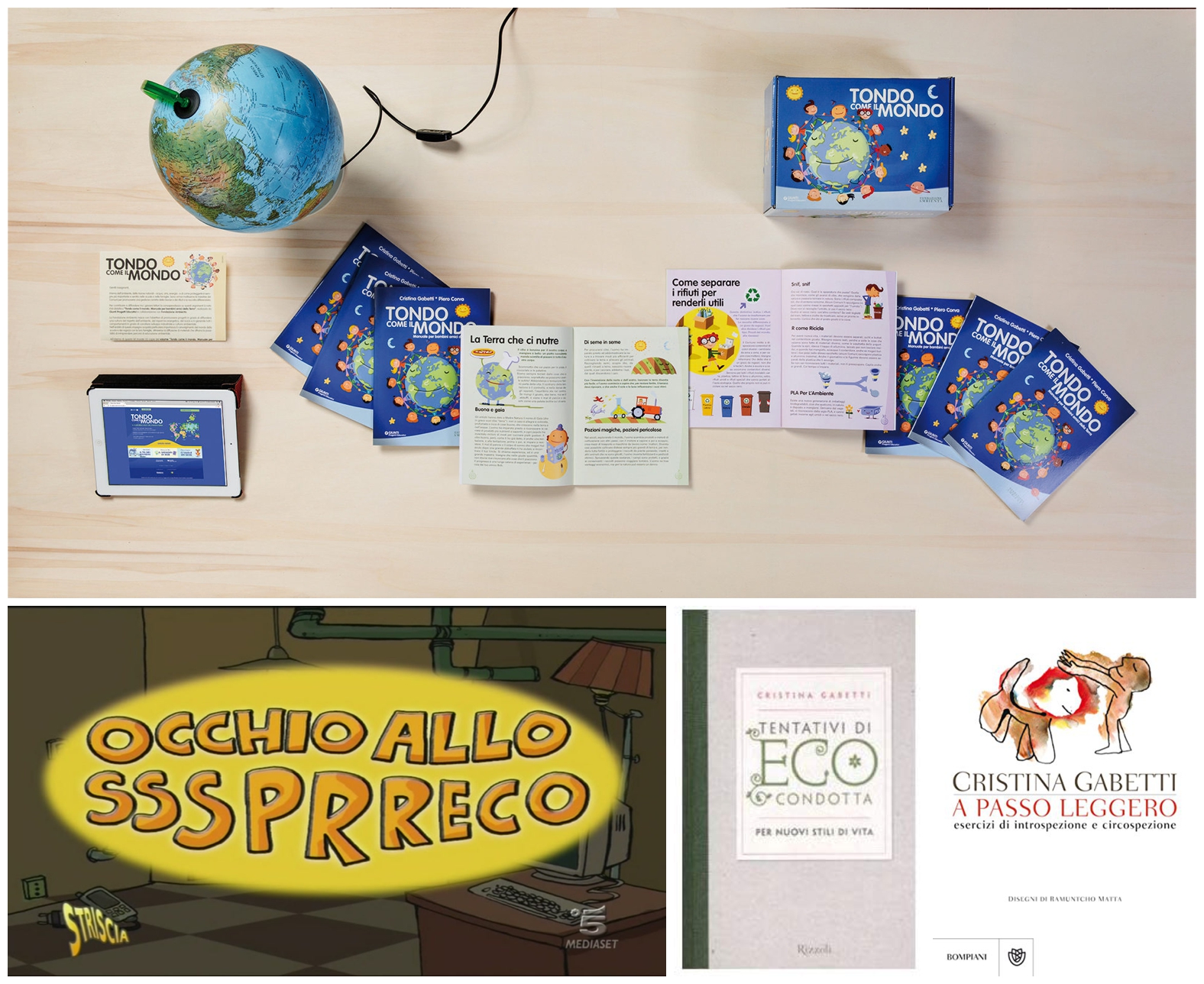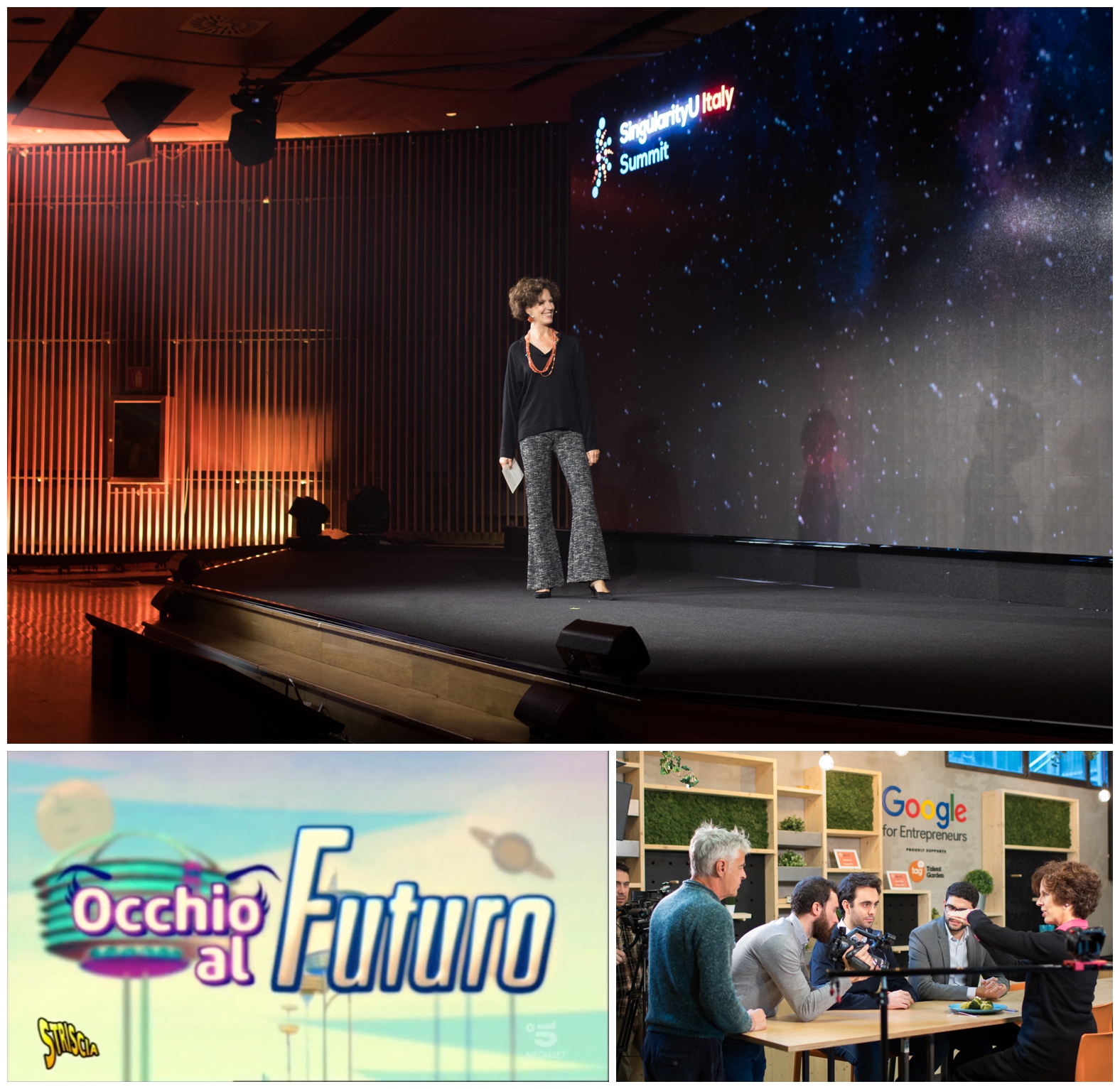 In 2014 I returned to television,
with a new segment for Striscia la notizia called Occhio al Futuro. The series explores how technologies can help us solve our grand challenges and the impact they have in our lives and our society. My investigations led me to connect with international organizations and local communities who are supporting the transition towards the new paradigm. From Singularity University, at NASA in California, to Japan and Italy, sharing the brilliant minds who give life to great ideas. Since 2019 the innovations we feature are seen through the lens of the 2030 Agenda and the 17 SDGs to promote further understanding about the Decade of Action.
In 2015 the opportunity to collaborate with the Italian chapter of Ashoka, the world's largest network of social entrepreneurs, was the beginning of a beautiful journey. I facilitated a storytelling workshop for a group of changemakers looking to scale in other countries, and the successful experience led me to further develop and adapt the format for other contexts.
In 2016 I became Editor in Chief of the bi-monthly business-lifestyle magazine The Good Life Italia, and from 2017 to 2018 I was Editor at Large.
In 2017 I moderated the first Italian summit of Singularity University on exponential technologies with a panel of 21 global experts and 1,300 guests.
I moderated three sessions during the T4SD Forum for the UN's International Trade Centre in Geneva, October 2019.
In May 2020 I was invited to join the advisory board of YCELP – Yale Center for Environmental Law & Policy.
I wrote and hosted a series of webinars for teachers of all grade levels on the 2030 Agenda for Giunti Editori and a2a between November 2020 and January 2021.