How to take care of our body and skin without damaging the planet? It's not easy.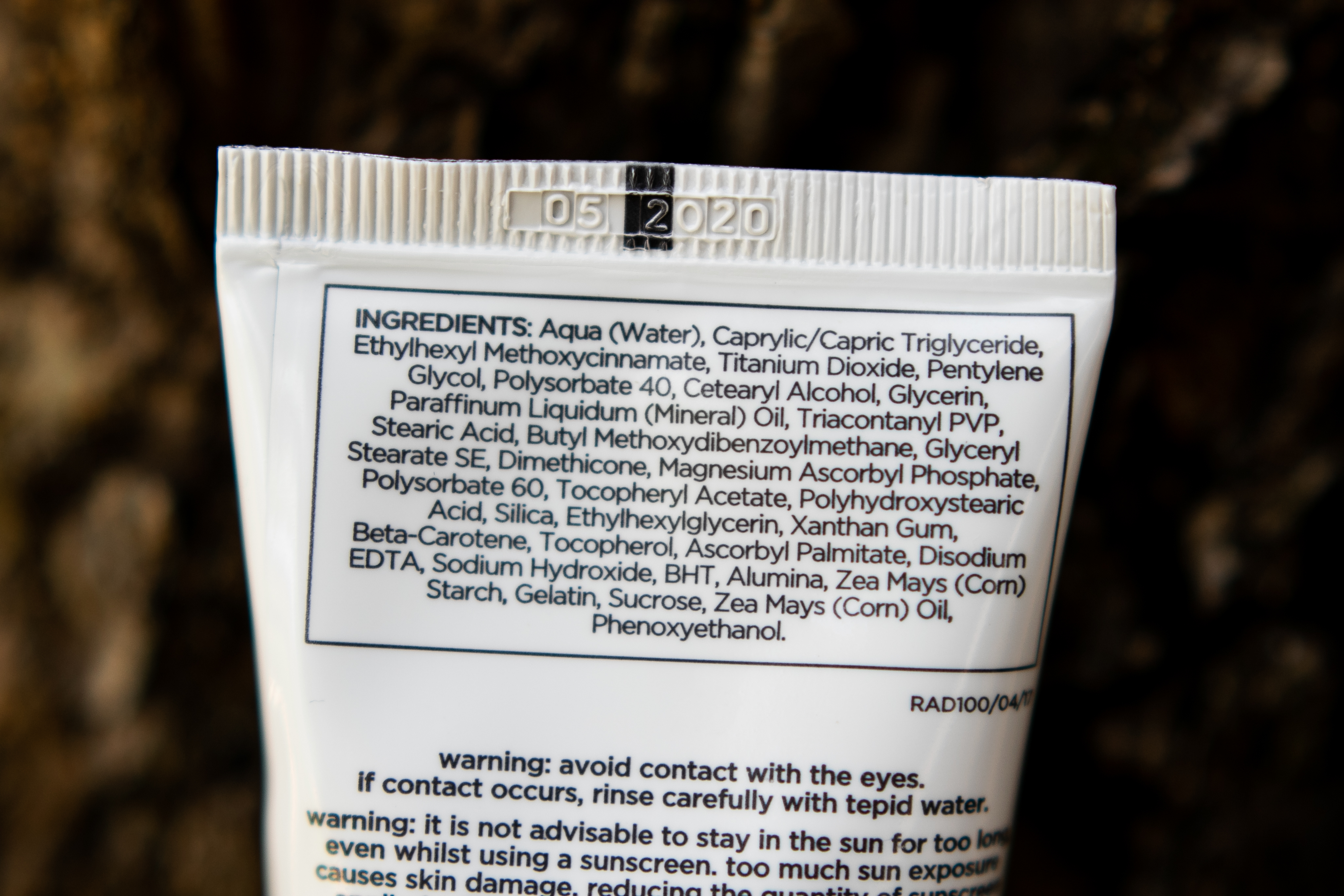 Recently I trusted the reputation of a brand that I used a long time ago and bought some face creams. Then I looked at the list of ingredients…
Titanium dioxide is used as a protective filter for UVB rays. There are studies showing that very small nanoparticles >35nm of uncoated titanium dioxide can be harmful to the environment by being toxic to marine life. The extremely small size of these particles generates oxidative stress under UV light potentially causing cellular damage to sensitive organisms such as coral or juvenile fish and invertebrates.
Liquid paraffin is a colorless and odorless oil, which has mineral origins and is composed of a mix of C15-C40 hydrocarbons obtained from the distillation of petroleum oil. When used on the skin it forms a lipid film. Due to their oily nature, however, products containing paraffin prevent adequate transpiration.
Ethylhexyl methoxycinnamate (also known as octinoxate) is considered an environmental hazard in many locations and is one of 10 chemicals listed on the European watch list of substances that may pose a significant risk to the aquatic environment. Depending on the topical vehicle used, relatively little chemical is absorbed into the skin, leaving 94% – 99% on the skin that can be washed off into various water sources.
In 2010 I interviewed the eco-dermatologist Riccarda Serri who founded the non profit organization SkinEco, with the desire to shed light on the environmental impact and the interaction with our skin of commonly used cosmetic products. The current European legislation does not yet consider the biodegradability of substances used in cosmetics, and only in Europe, every day, 5,100 tons of cosmetic products are consumed. Unfortunately Riccarda is no longer with us but her precious teaching remain, which I reviewed, discovering that when I finish the products I purchased, I will search again for creams without the chemicals indicated by Riccarda.
Dr. Serri, what are the most common ingredients that deserve our attention?
"Petrolatum and paraffin are derived from oil, nature is unable to digest them and for the skin there is better. Vaseline, used a lot in childhood products, is occlusive and disturbs the skin microbiology; silicone, and all the ingredients that end in –one and –ani, do not nourish the skin but give texture to the product. "
A drop of foundation thickened with silicone on the sink is very difficult to clean. This is the case with our face too, and due to the increasing use of substances that mimic in the product the characteristics that one would like to transfer to the skin – a smooth, velvety effect, the use of exfoliating masks and scrubs also increases.
"The last layer of our skin is composed of corneolites, or cells without a nucleus. They are called dead cells, but they are not dead, as they play an important metabolic function and, concludes Serri, "they advise us to clean our skin as if it were Capodimonte ceramic, then we need the scrub for thorough cleaning. At that point the skin becomes irritated and a restoring cream is needed. This triggers a vicious cycle ".
What should we prefer?
"A delicate, natural detergent, to be removed with a pure cotton cloth soaked in warm water. There are also microfiber face cloths that clean without detergents. "
And what to avoid?
"Disinfectants such as Triclosan, very harmful for the environment, which penetrate into the deeper layers of the epidermis and have even been found in breast milk. The motto of cosmetics that are healthy for our skin and the environment is: QB, which in Italian means quanto basta – the right amount of a quality product. "
In researching products that use less plastic (or don't use it at all) I found greater consistency with the content. For example, I'm trying toothpaste in tablets, packaged in glass and the experience is very interesting. And another in a paste made from coconut oil. Instead, another brand to which I am faithful, which produces a toothpaste without threatening ingredients such as dyes, preservatives, disinfectants and SLS fluoride, is distributed in a plastic tube but I would like to know what polymer it is to understand if it is recyclable.
If we look for natural products we can't trust the slogans on the packaging – but are there any alternatives to a fantastic cream in a plastic container?
For more information on the chemicals to be avoided, it is useful to consult the website of the REACH directive. It is not necessary to become environmentally paranoid but it is important to be informed. In June 2007, the European Parliament approved the REACH directive (Registration, Evaluation, Authorization and Restriction of Chemicals) with the aim of studying highly suspicious materials and regulating their use. It is estimated that there are around 900 of these which are highly concerning and REACH is identifying other 600 dangerous ones. On the basis of studies and samples, it is estimated that, on average, we all have several hundred harmful chemicals in our bodies.
Currently it is very expensive to introduce new substances on the market, for this reason industries prefer to use existing ones which have never been adequately tested. We are the guinea pigs.
In 1981 there were 100,106 chemicals in use and since then only 4,300 have been introduced, of which 70% are suspected to contain at least one unhealthy ingredient.
Listed in categories 1 and 2 of the REACH index are substances abbreviated as CMR: carcinogenic, mutagenic (they damage genes) and toxic to the reproductive system.
"Highly dangerous" are also "persistent", "bio-accumulative" (PBT) "very persistent" and "very bio-accumulative" (vPvBs) substances.
Hormonal inhibitors (endocrine disruptors) are also concerning, considered responsible for various hormonal alterations such as hormone-dependent tumors (breast, prostate, uterus), infertility, precocious puberty or menopause, fetal malformations and hermaphroditism (both in men and in animals ).
To learn more about the effects of products on our body: EWG.org e safecosmetics.org
There is a new app called Thinkdirty that I will try.